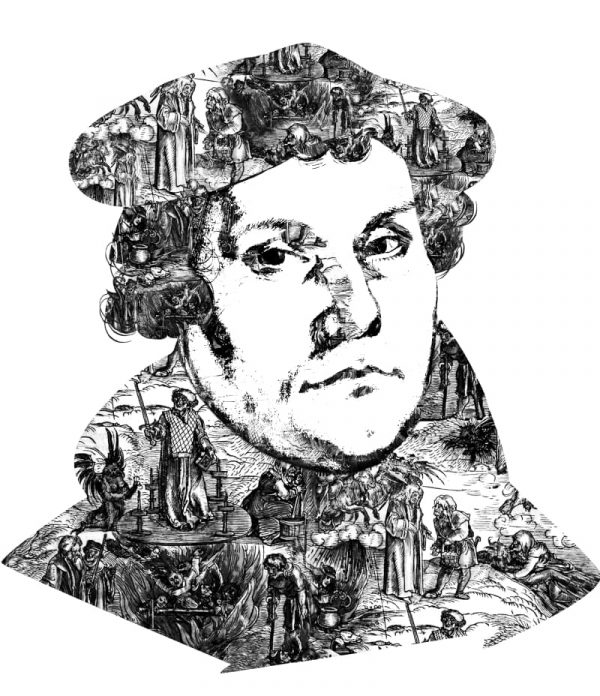 "With the sword or strong faith"
Luther and the Witches
We invite you to experience one of the darkest chapters in European history online. Our special exhibition "With the sword or strong faith" – Luther and the Witches is now available as a virtual Tour.
Virtual tour through the special exhibition (German/English) at the Medieval Crime and Justice Museum
Book a code now for 5 Euro and start your online tour right away!
… one of the darkest chapter of European history. It demanded between 50,000 and 100,000 mainly female victims and must be considered the largest non-war killing of humans by humans. Anyone could fall subject to it.
The rampant fear of witchcraft concerned even the most influential of their time, even great reformer Martin Luther. Should one simply ignore the supposed phenomenon of witchcraft or combat it with all the severity of the justice system?
This virtual and multimedial tour through the special exhibition "Luther and the Witches" is dedicated to the history of the belief in witches and the crime of sorcery, from its early beginnings through to the end of the major witch hunts in the 17th century. Special focus is placed on the person of Martin Luther and his statements for and against the belief in witches. In addition the exhibition presents the Reformation and the witch hunts in Franconia and in Rothenburg ob der Tauber.
Visitors are presented with a tangible portrayal of Martin Luther, his era and the fears and hopes of people from the 14th to the 17th centuries by means of more than 100 valuable exhibits, use of modern museum technology and detailed explanations in German and English.